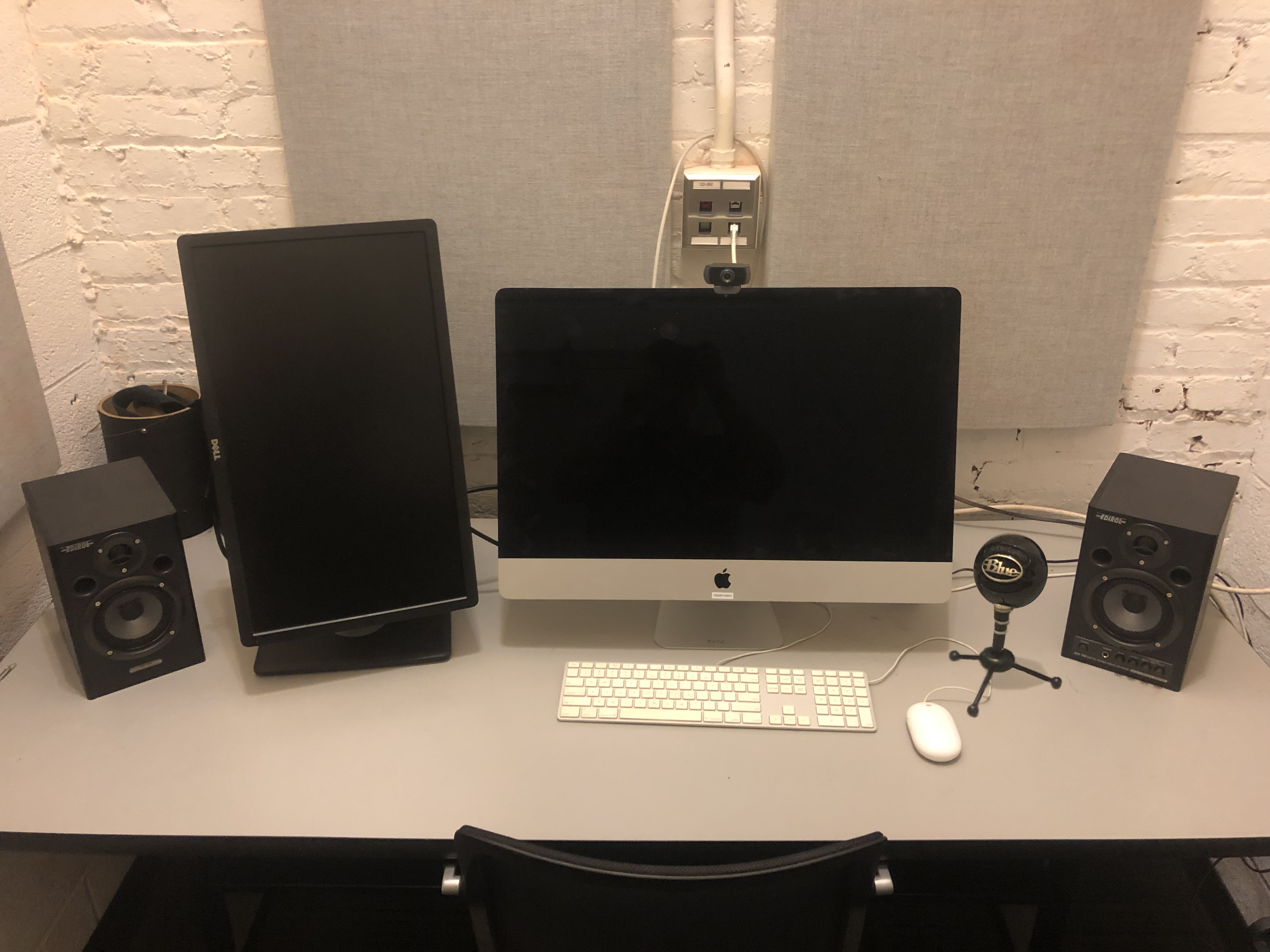 We have a quiet audio recording room located in the bottom floor of 124D Brooks Hall.
The space has a dedicated iMac computer, secondary monitor, speaker/microphone setup and MIDI keyboard that is suitable for recording audio tracks, instrumental play and MIDI-based audio/music.
Additional audio recording equipment is available for checkout in the main checkout office at the  IT Lab Checkout Desk.
This room is an ideal location to do personal interviews and voiceovers for lectures/animations as well as zoom sessions for class and for job/internship interviews. It is fully equipped for creating and mixing music, recording voiceovers, transferring audio from analog formats, and editing digital media with full 88-key MIDI controller/keyboards, professional microphones, and media editing tools and software. The weighted, 88-key MIDI controllers are perfect for keyboard recording and practice. 
Available Hardware and Software Resources
Adobe Audition CC
Guitar Pro V8
Audacity Audio Editor
Garage Band
iMovie
 
Korg M50 Keyboard
E-mu X Board 25 Midi Keyboard
Ableton Push
 
Blue Snowball Microphone
Blue Yeti Microphone
XLR/USB Microphones
Zoom H4N Audio Recorders
Reserve the room through the IT Lab Checkout Desk to get the keys to Brooks 124D.