The College of Design has several  Universal Laser Systems laser cutters available in the Materials Lab in Leazar Hall 220A and two Boss Laser LS1630 laser cutters in Lampe Makerspace in 118A. The laser cutters are available for College of Design students, faculty and staff only. Laser cutters provide precise cutting and engraving on a variety of materials.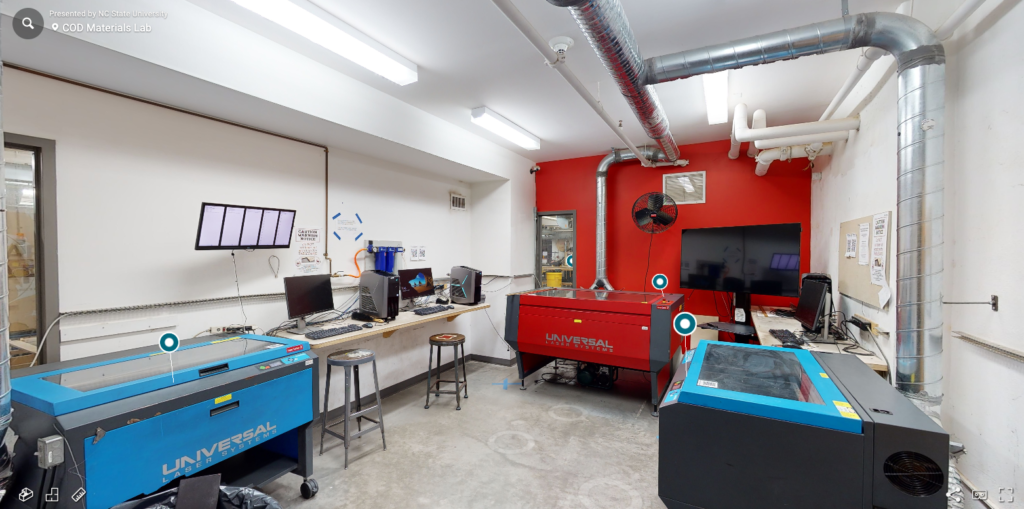 Users must attend a

Laser Cutter Certification Session

before they are given access to use the laser cutters.
Certification sessions will introduce users to the safe and efficient operation of the laser cutters. Certification sessions take place at different times throughout each semester in the laser cutter room, Leazar Hall 220A, next to the Materials Lab.
Laser Cutter Reservations are created using the Laser Cutter Reservation system. Instructions for using the laser cutter reservation system are on that page.
Report Laser Cutter-related problems (laser cutter machine, computer, or reservation system) to Materials Lab staff or use the Laser Cutter Report Problems Form.