The Bayley Information Technology Laboratory provides multiple 3-Dimensional printers for making models and artifacts. Users must plan ahead to use these printers, as the time required to process files can take hours or days. Files must be submitted through the IT Lab Checkout Window in Brooks 203 during its normal business hours. Direct access to the 3D printers is not available to users. Please plan ahead. 
General 3D Model and Printer Notes

College of Design 3D printers are only available for College of Design students, faculty, and staff.

Students must be a current Design major, minor, or currently registered for a Design course.

Payment will be made using WolfPrint print credit.
You may have to manually move funds from AllCampus to WolfPrint

Pre-payment is necessary before initiating build.

An accurate volume, build cost, and build time estimate can only be provided once the model file is processed.

Plan at least a few days, if not a week, in advance to take into account the build time, post-build processing, and delays.

STL files can be used for 3D printers (Note: STL files do not contain color or texture).
Pre-scale models so that wall thicknesses can be adjusted independent of overall scale.
Be sure of the units used during STL export and approximate finished build size (scaled) in XYZ.
Types of 3D Printers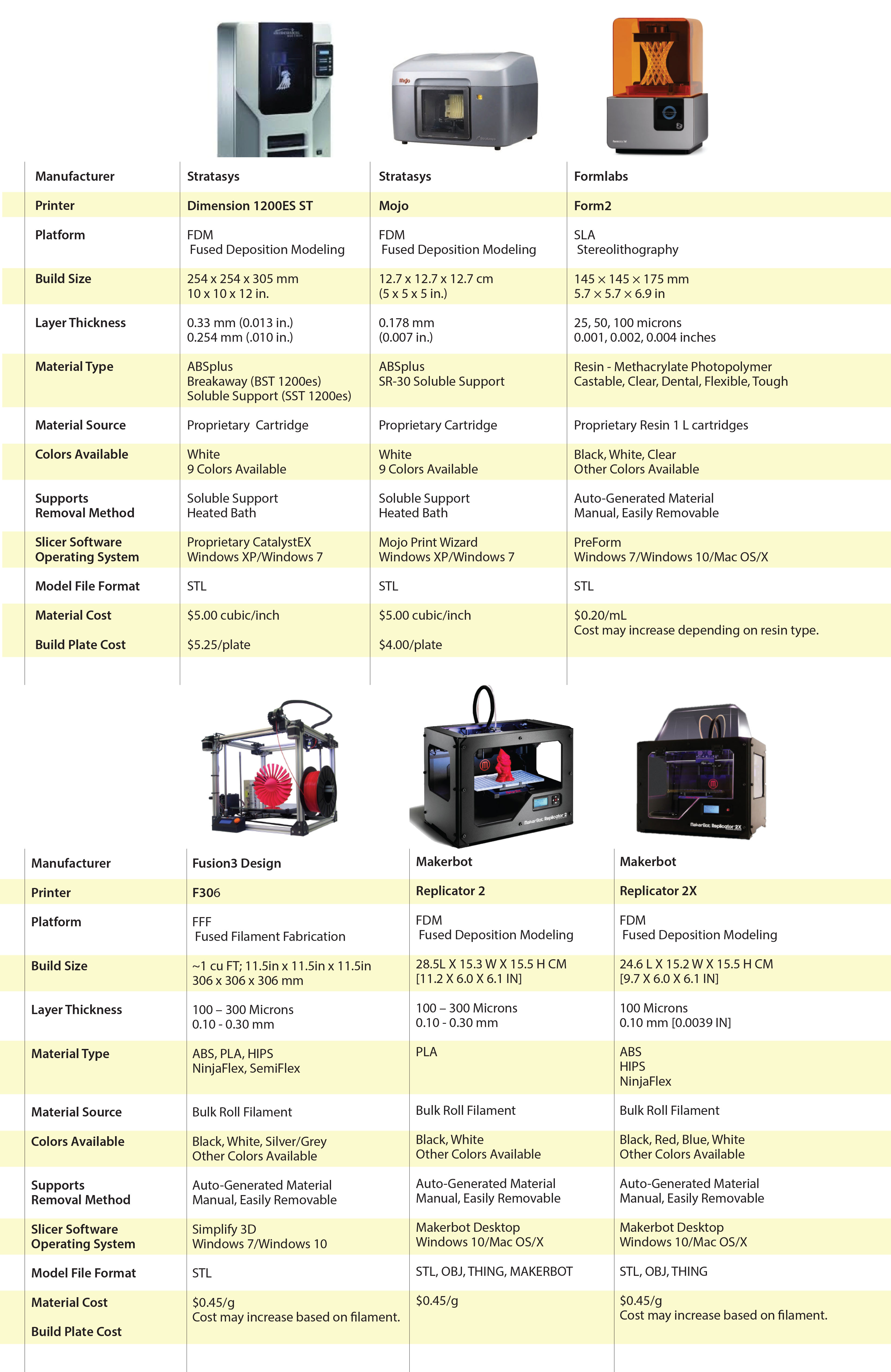 If you have questions, please contact the College of Design IT staff in Brooks 202-204 for help. If you have a laptop you need help with, bring it with you. You can also send an email to design_help@ncsu.edu or use this form to contact the College Information Technology staff with specific information about your problem.