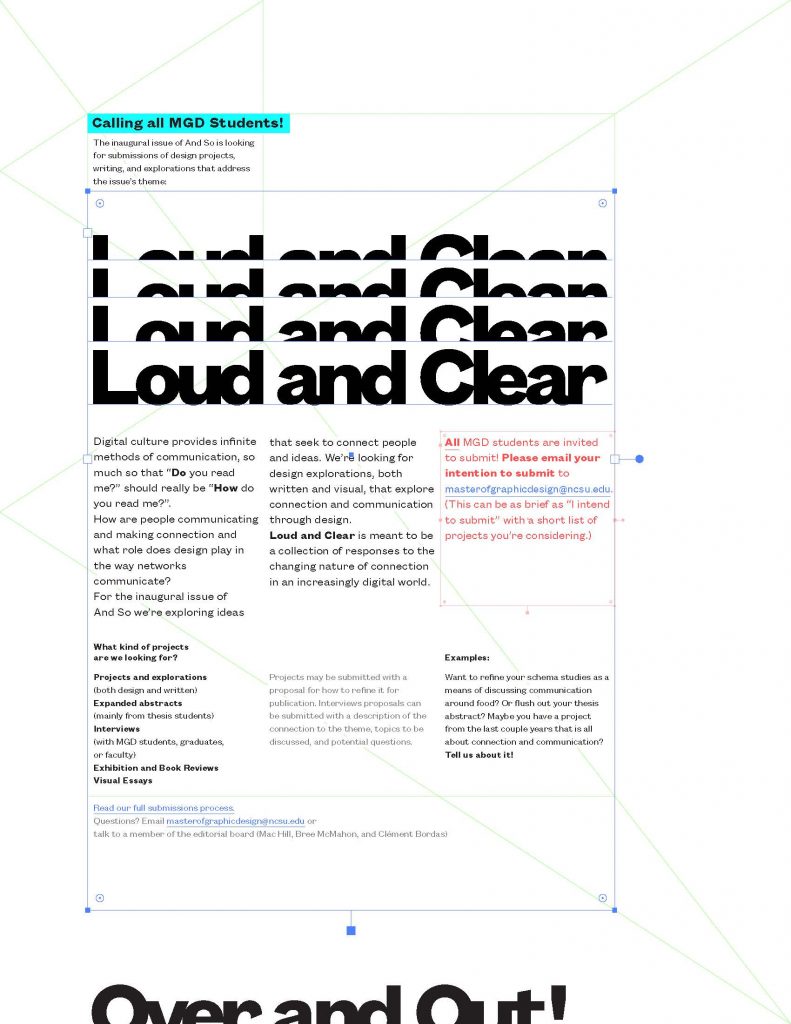 YesAnd isn't the only publication MGD students are working on. This spring, we are putting together an academic journal entitled And So. And So will feature the design, research, and explorations of MGD students as they relate to the overall theme of Loud and Clear.
Digital culture provides infinite methods of communication, so much so that "Do you read me?" should really be "how do you read me?". How are people communicating and making connections, and what role does design play in the way networks communicate? For the inaugural issue of And So we're exploring ideas that seek to connect people and ideas. We're looking for design explorations, both written and visual, that explore connection and communication through design. Loud and Clear is meant to be a collection of responses to the changing nature of connection in an increasingly digital world.
The publication is curated by an editorial staff of students, specifically Bree McMahon as Design Editor, Clement Bordas as Managing Editor, and me (Mac Hill) as Senior Editor. We're all super excited about this publication and the process of putting it together.