If grad school gave me anything it is a deep love for workshops. I love entering into an environment, with my peers, with a clear objective. It's co-learning at it's finest. I also love the opportunity to get hyper-focused on a goal.
I really wanted to host workshop this year. I didn't know how, but I also didn't want to force it. So when an opportunity presented itself during first semester, I took it. This project, has become one of my all time favorites, and one that I love talking about with people. With thesis semester in full-swing, it seems appropriate (and nostalgic) to start looking back on game-changing projects from the past two years.
---

Provocation: When provocations are made, how do they imitate conversation and serve as improvisation, while simultaneously improving the iterative design process?
Improvisation serves as method for decision-making, but also as a necessary tool for the creative design process. Improvisation is a foundation for many design rituals such as iteration, ideation, collaboration, and design thinking as a whole. It also is a natural catalyst for conversations to occur, which is necessary for design.
This workshop was designed to better understand concepts I was exploring in a previous project. Using similar methods I mapped my thoughts and a bit of research.

I wanted to explore how a rough structure and common belief may have an effect on improvisation. Inspired by The Conditional Design Workbook I devised a workshop for grad students to explore what is needed for effective improvisation. By providing participants with a set of constraints, they had more freedom for improvised decision-making, creation, and spontaneous play. The rules provided allowed participants to still create (using improv) freely without being constrained, but it also provided them with just enough structure or context to get them started (and prevent over-thinking).
Exploring Improvisation & Design – Workshop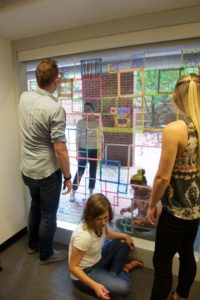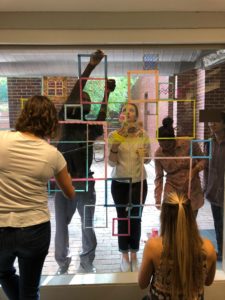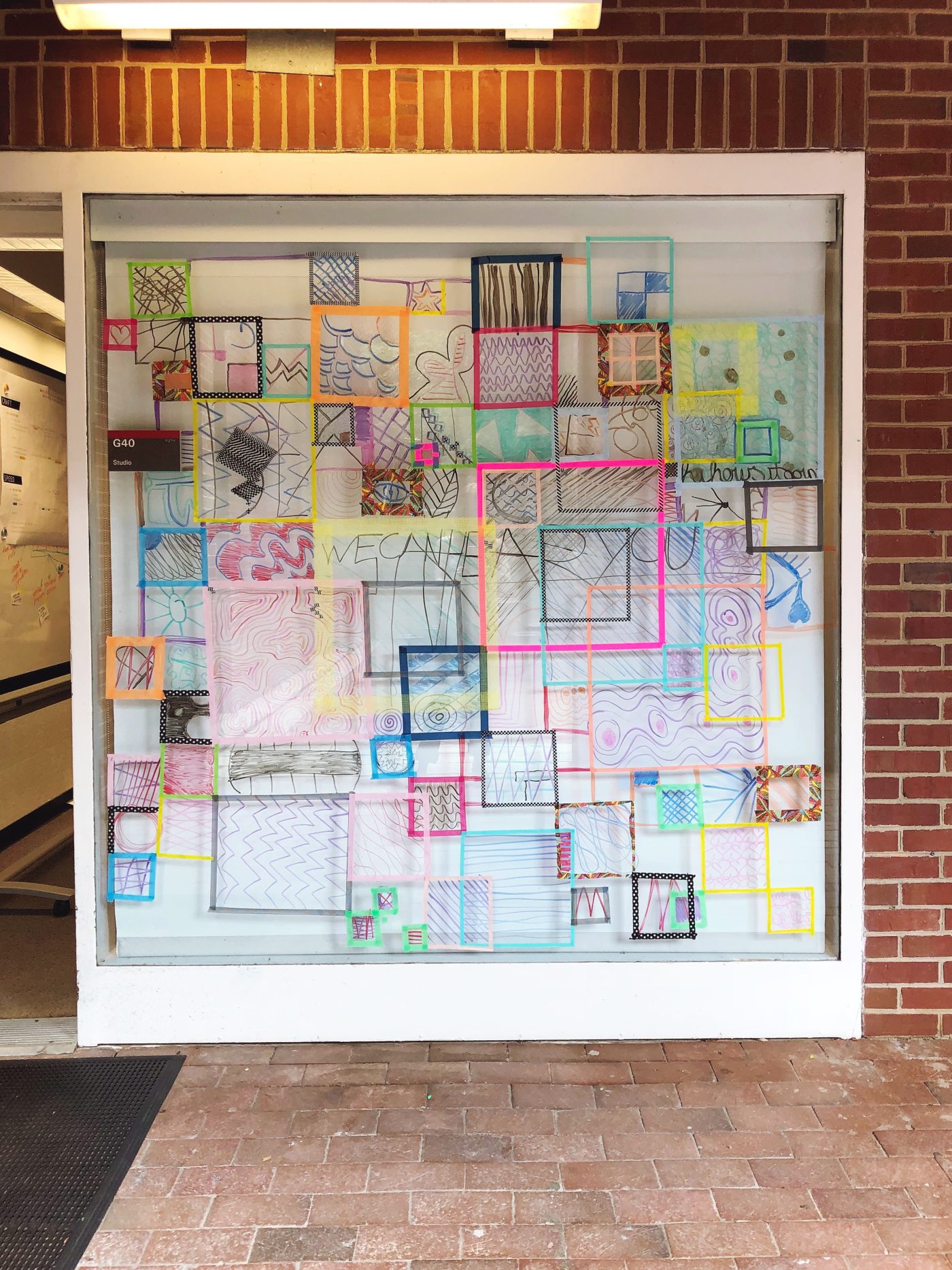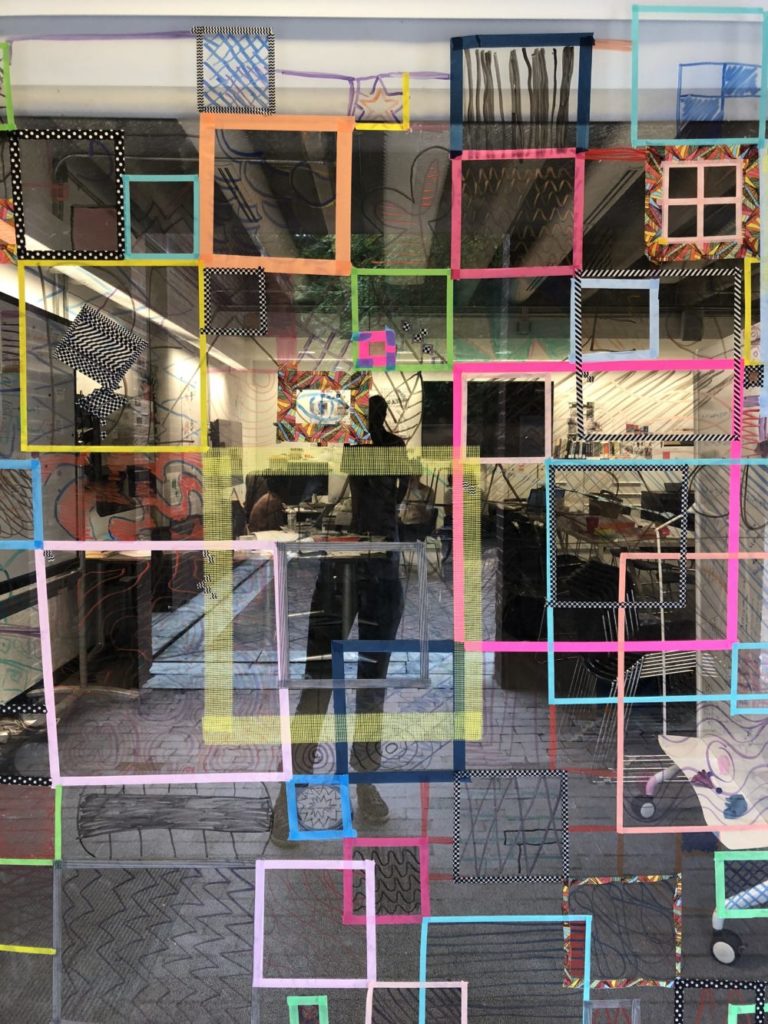 I was really impressed with how the final piece came to fruition, and the result is quite striking and feels complete. I also took note of the conversations that were taking place during the exercise/workshop. The conversation also had a specific flow, and seemed to mimic what was occurring within the workshop. Participants on either side of the glass had instructions that could be considered a "call and response". Their instructions were designed to be that way, but as the workshop progressed they improvised similarly. They began interacting and responding to what they saw occurring on the other side of the glass, despite the fact that they couldn't quite hear the other participants.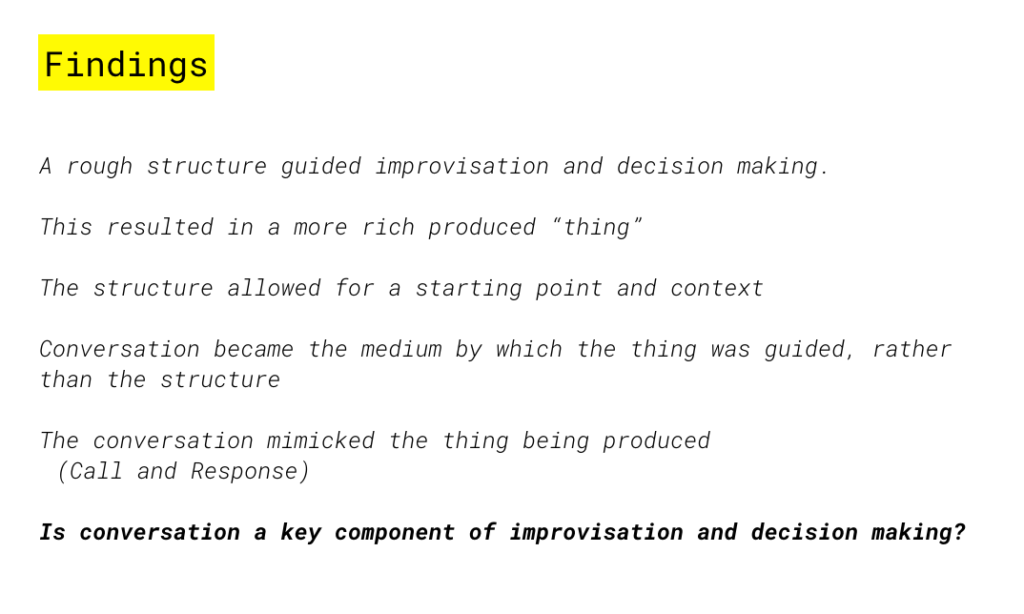 Check out more on my personal portfolio page.