The College of Design has a wide variety of options to scan models and spaces into the 3D environment for CAD work, mesh manipulation and 3D Printing.
Photogrammetric Processing Software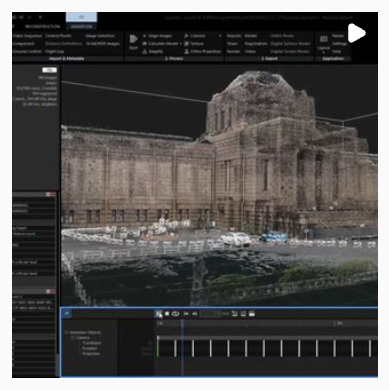 Agisoft Metascape (agisoft.com) – We have a single, on-site license for post-processing of captured images and photos to create cloud point data models using photogrammetric processing – inquire about availability.

Reality Capture (capturingreality.com) is another photogrammetric processing software tool that might be an option to accomplish what you are looking for. We have limited number of available licenses for faculty/student use that could set up for scanning on personal laptops. In addition, this software is available on specific lab computers and cluster computer stations – this has worked well with prototype projects within Industrial Design and Media Arts, Design and Technology studios.

For more information on acquiring a license please contact us via the web form.
Hardware Scanning




StructureIO Scanner is a handheld 3D scanner attached to an iPad that is available for check out from our equipment manager reservation system. It has some options for higher resolution scanning if you move from using the iPad and connect it using a laptop – using Skanect and a hack i/o cable; We currently only have one Skanect + Structure Core scanning kit license for use with either a laptop or an iPad.

NextEngine 3D Laser Scanner (nextengine.com)

This scanner can scan at extremely high detail; however, it's not as streamlined capturing larger sized objects – it requires fitting the NextEngine to a tripod mount or the handheld assembly jig we have and then scanning in multiple passes that will need stitching the mesh/cloud point data at a later time.

We currently have a single held Artec Leo Scanner primarily used for scanning large models, with high mesh and high detail scanning available for faculty and sponsored studio projects – there 20 seat licenses of Artec Studio for our lab installation for post-processing. There may be limited availability to reserve and checkout this scanning platform as it is primarily used with grant related research – inquire about availability.
Other Resources On-Campus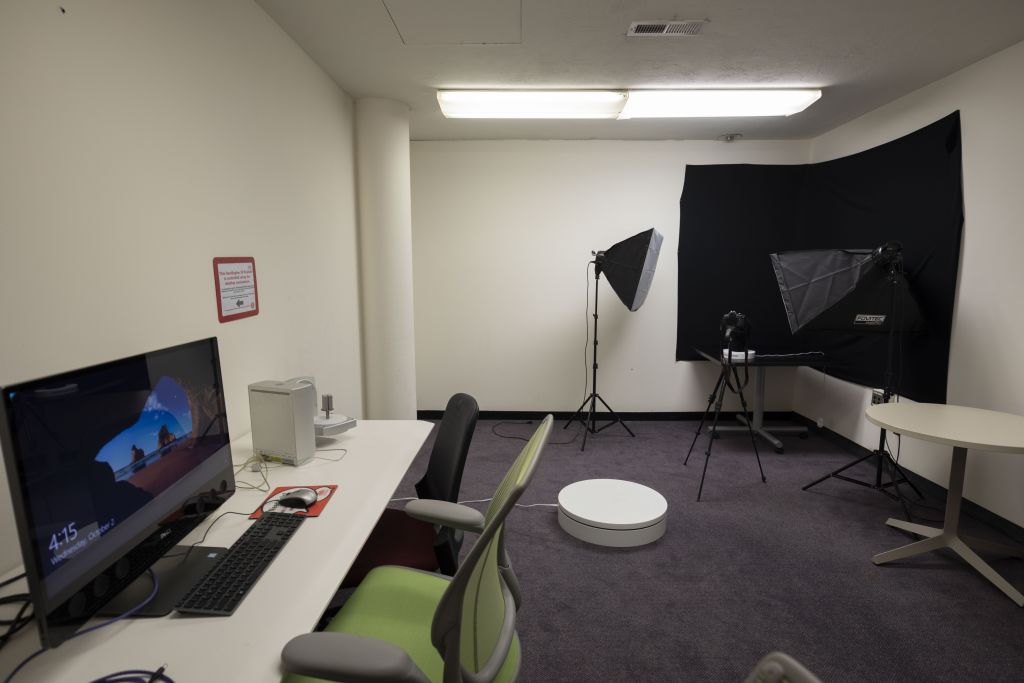 DH Hill Technology Lending Services (info) has several scanning options available for use as well – NextEngine and Artec LEO scanners are available; they can only be used within the Hill Library 3D Scanning Studio on-site so you would have to bring your objects into their studio lab space.